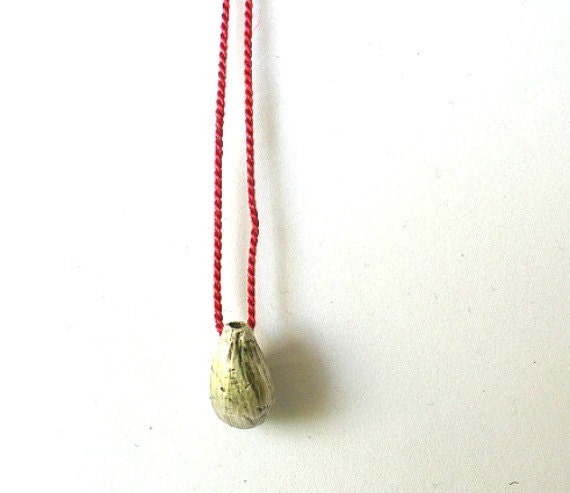 Sterling silver pod pendant
Hand sculpture pod with texture trying looking like natural pod.
I found this beautiful pod and i try to convert it into sterling silver using green wax.
This beautiful small pod hanging from magenta silk cord and has matte finish.
I gave to pod a dark patina and then polished it to really make the texture stand out!
This tiny pod remind me the s...
Click Here to Visit My Etsy Shop!