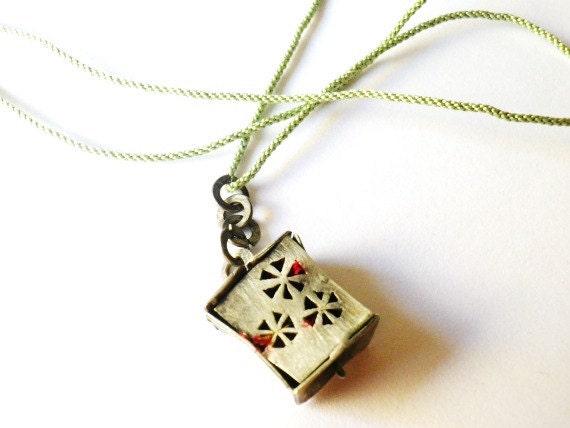 This shabby little box pendant has been designed to look like an old box with holes from which appear a little red silk thread. It is unique and modern in style. The flower design has been hand-cut and the sterling silver box is slightly oxidised. The pendant hangs from a mint green silk cord.
Length: 28cm
Thanks Kate aka Uncommon Cords for the beautiful handmade cords.Check out her etsy shop:
Click Here to Visit My Etsy Shop!