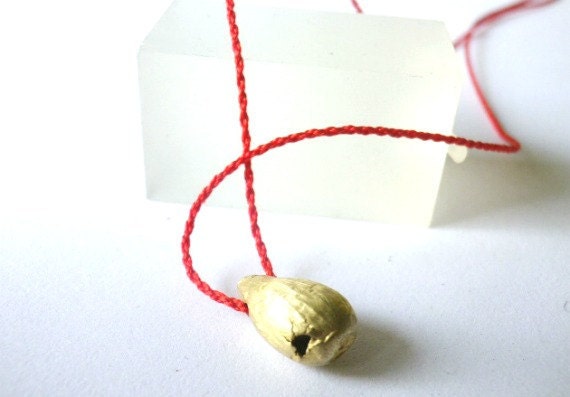 Gold 14K pod pendant:
Hand sculpture pod with texture and a small hole at the bottom trying looking like natural pod.
I found this beautiful pod and i try to convert it into gold 14K using green wax.
This beautiful small pod hanging from red silk cord and has matte finish.
►All my products are designed and handmade by me
This pendant will be made to order...
Click Here to Visit My Etsy Shop!