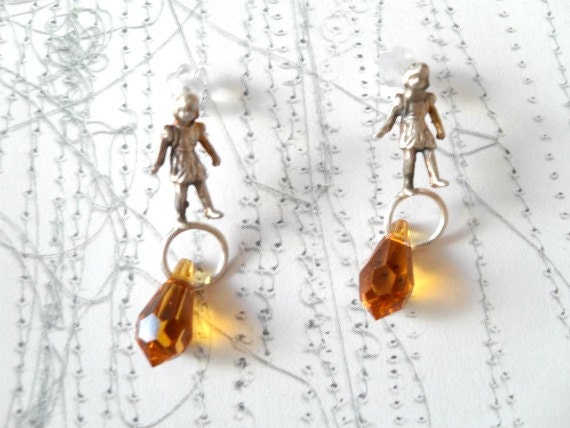 Sterling silver oxidised figure girl,sterling silver circle and Swarovski 6000 Drop Topaz 11x5.5mm .
You can also choose the color of the swarovski ,available colors:
1.emerald 2.aquamarine 3.sapphire 4.tanzanite 5.amethyst 6.rose 7.red
just send me the color of your choice!!
Each figure has been made using the lost wax technique.
this earrings will be made to orde...
Click Here to Visit My Etsy Shop!