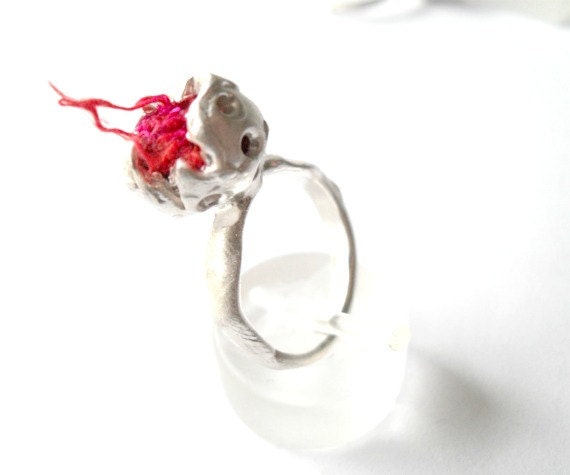 Sterling silver Hand sculpture unique pod ring with holes filled with orange-pink fabric.
This is a natural inspired pod ring
►All my products are designed and handmade by me
Each ring has been made using the lost wax technique.
This ring is one of a kind!
ring size:6(16.8)
Click Here to Visit My Etsy Shop!